On Thursday January 14th Waterford Institute of Technology's Telecommunications, Software and Systems Group (TSSG) with their SFI CONNECT partners are holding a workshop in Brussels with major leaders in policy, industry and academia to explore and discuss "Europe's Opportunity in Digital Agriculture". Speaking on the day will be EU Agricultural & Rural Development Commissioner Phil Hogan and other leaders from the European Commission. Also attending is Mario Campolargo, Director of DG CONNECT, WIT's President Prof Willie Donnelly and Prof Linda Doyle of Trinity College Dublin and CONNECT.  The afternoon will be a platform for networking and dissemination of H2020 successes and opportunities from National Contact Points, Project Officers, industry and other interested parties who want to get involved in EU research & innovation.
Horizon 2020's multi-actor and innovation focus requires research institutions, industry and society to come together in new ways. In supporting the drive towards smart farming as an important contributor to feeding growing populations and in line with the overall CAP objectives, "Europe's Opportunity in Digital Agriculture" specifically aligns with long-term strategic objectives for EU rural development policy from 2014-2020 by:
TSSG hopes by bringing together people from both the Agricultural and ICT industries where common opportunities can be identified and the potential captured as a national strategy geared towards developing an export focused Digital Agriculture industry. Having the opportunity to network with relevant industry players academics, thought leaders and policy makers will make this a worthwhile workshop.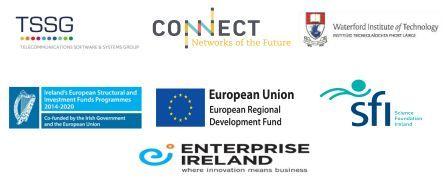 For further details please click here